Inpatient Travel Nurse Conversion
---
UVA Health is a world-class Academic Medical Center with a level 1 trauma center, a nationally recognized cancer center, and UVA Children's Hospital. The Medical Center is currently offering a conversion package for RN Travelers who consider accepting a regular full-time position with UVA Health.
PERKS AND BENEFITS OF CONVERTING TO FULL-TIME EMPLOYMENT AT UVA HEALTH: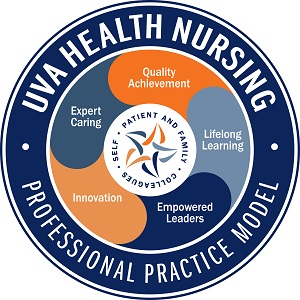 $5,000 relocation reimbursement
$5,000 housing stipend (paid out over six months)
Educational reimbursement up to $5,250 per year
Magnet recognized hospital
Daisy and Bee Recognition Programs
Clinical Career Ladder
Dedicated Charge Nurse Positions, Career Pathway tools and Leadership Development Programs
Robust Shared Governance structure
Nursing Research Program and Quality Improvement Processes
$375 education assistance for eligible professional certification application
Annual certification bonus: $300
$10,000 sign-on bonus for 1-4 years of RN experience
$15,000 sign-on bonus for 5+ years of RN experience

Time commitment for sign-on bonuses is three years (half on first paycheck from date of hire, half at one year mark)
See below for information and resources to help you navigate the conversion process as a travel nurse at UVA Health.