Business Group on Health Honors UVA with Best Employers Award for Excellence in Health & Well-being
---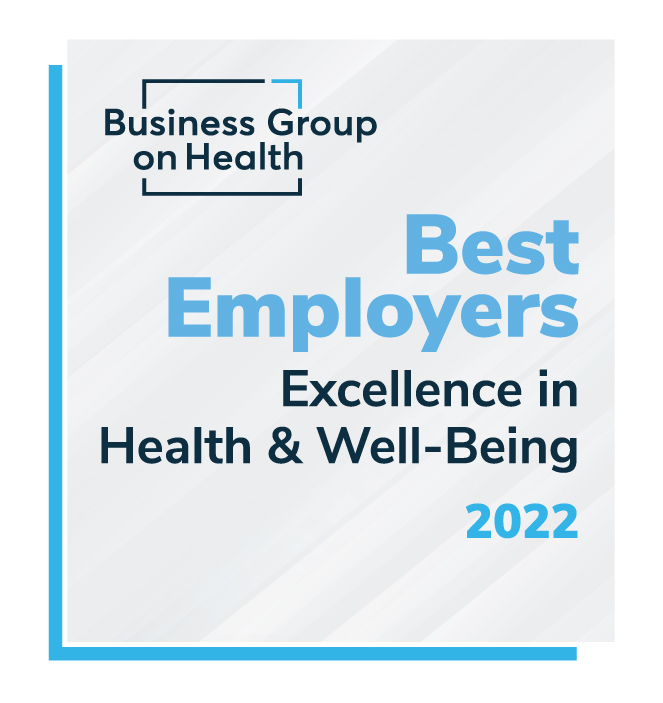 On behalf of UVA, Hoos Well was honored to receive the prestigious Business Group on Health Best Employers: Excellence in Health & Well-being Award, for its outstanding commitment to advancing employee well-being through comprehensive and innovative benefits and initiatives.
This award recognizes UVA's total rewards program, including benefits and wellbeing offerings shaped by a focus on providing a strong foundation of support for faculty and staff to do their best work, and a commitment to incorporate the principles of diversity, equity, and inclusion into all health and well-being efforts.
Ellen Kelsay, Business Group on Health CEO and president, said, "UVA has demonstrated a strong commitment to employee well-being, all against the backdrop of a pandemic and a parallel mental health crisis."
The Business Group reimagined the award criteria for 2022 to reflect a global perspective and to integrate and honor the importance of health equity and the employee experience. The criteria continue to focus on leadership and culture; holistic well-being approaches, including mental health, financial security, physical health, social connectedness and job satisfaction; and metrics and evaluation.