Are You Getting Ready for Benefits Open Enrollment?
---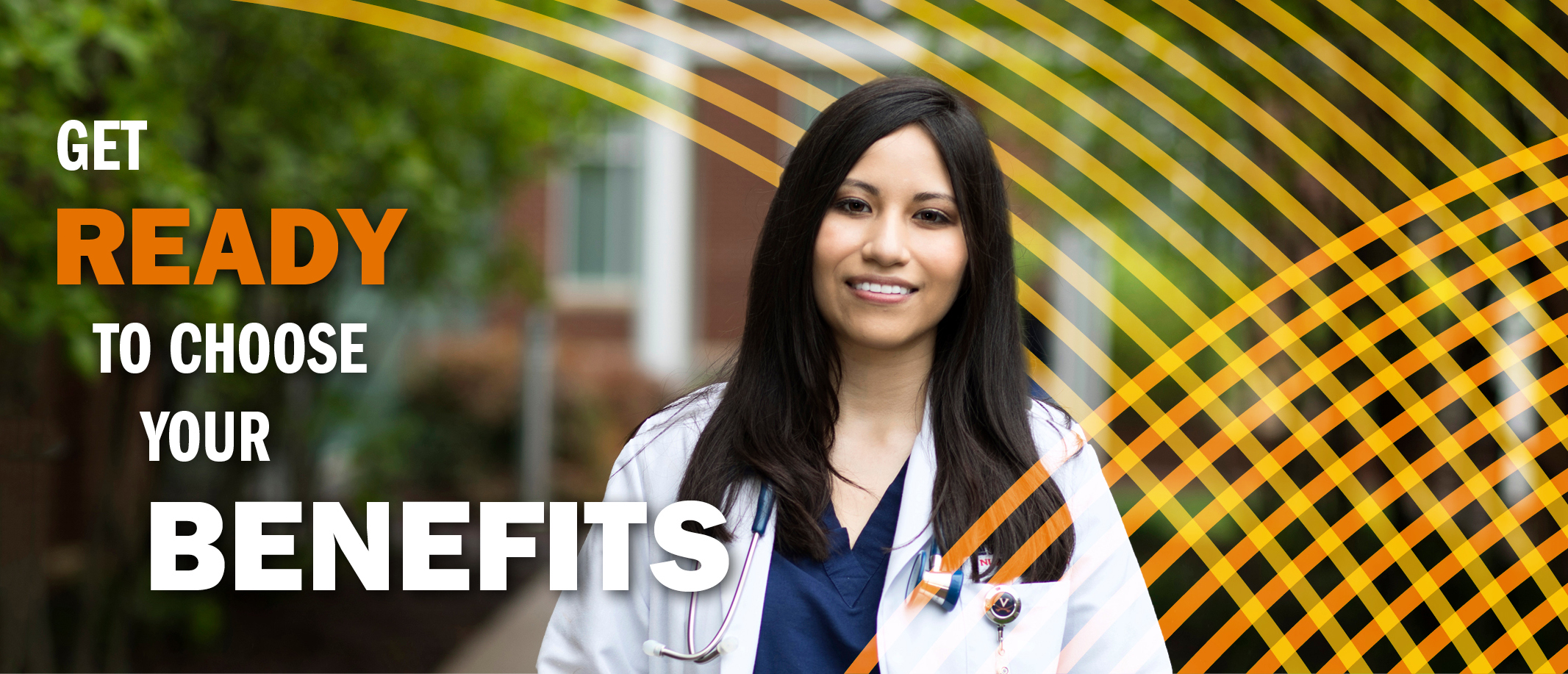 Open Enrollment starts on October 7—that's just over a month away. Now is the perfect time to start preparing for your benefits needs in 2020. Did an unexpected medical event this year make you rethink your needs? Maybe there's a different healthcare, dental, or vision plan worth considering. Whatever your needs are, there's a lot that that can be done right now to prioritize wellness in 2020.

UVA pays on average more than 80% of your healthcare premiums; this is part of the Total Rewards package for every benefits-eligible employee. Some of UVA's benefits options change year to year in order to help balance your health needs and premiums with current industry options, standards, and market influences.

We self-fund and self-manage the UVA benefit health plans, which allows us to offer them on a pre-tax basis, saving you money. Since we offer them on a pre-tax basis, IRS regulations don't allow plan changes outside Open Enrollment, other than due to a Mid-Year Qualifying Life Event. So, it's very important to take the time to review benefits and make any necessary changes during the two-week Open Enrollment period, October 7-18, 2019 . Like getting your car inspected every year, paying attention each year to benefit plan changes helps you make the best choices for you and your family right now.
Learn About Your Benefit Needs
How can you map out what you'll need from your benefits in 2020? It's simple: review how you've used them in 2019 and think about anything new you might need next year. Reviewing how you've spent funds and used benefits over the last year can be a huge help when selecting a plan. The following resources can help you look back, in order to take care of yourself in 2020:
Here are helpful questions to ask yourself. Do you have:
Any medical or dental procedures planned?
Any upcoming glasses or contact lens needs?
Any changes in dependent care ?
A need for replacements to medical or assistive devices?
Potential life events — for example, new marriage, new children, or children after age 13 no longer eligible for Dependent Care FSA funds?
Dependents' social security numbers listed correctly in Workday?​
We Heard You
We asked you to tell us about benefits preferences, and you said you'd like more assistance with understanding and selecting benefits. We are listening! This year we are offering more in-person presentations across Grounds, bringing on additional HR professionals to respond in a timely manner to your phone call, online chat or email inquiry starting in mid-September, and posting informative podcasts about benefits to listen to anytime, anywhere.
Upcoming Communications and Resources
You'll get the chance in a few weeks to look over Open Enrollment resources that will help you map out your options and choose the benefits that are right for your needs. It's a great idea to do this as far in advance as you can, especially because Open Enrollment runs for just two weeks this year, with no confirmation period afterwards.

Beginning in mid-September, you can access a series of helpful videos, meet with HR professionals in person, listen to informative podcasts, or try out our online tools like Picwell (for personalized benefit shopping and plan selection) or Ask ALEX, a virtual benefits counselor.

If you prefer social media channels for updates, look for ongoing announcements about Open Enrollment on the HR Twitter channel and the Hoos Well Facebook, Twitter, and Instagram pages. These announcements will link to longer announcements on the HR website, and will help remind you about key dates.
Don't Forget
Whether you're making any changes or not, review your benefits in Workday.
The elections you make at Open Enrollment cannot be changed unless you have a mid-year qualifying life event, per IRS regulations.
There is no confirmation period after Open Enrollment closes this year, so make sure to review benefits and make any benefits changes during the Open Enrollment period.
Review and confirm social security numbers in Workday for you and your dependents.