We Are a Group That Loves What We Do!
---
UVA HR's Compensation team, led by Terri Stevens, develops, implements, and supports a strategic compensation approach for faculty, staff, and team members through leading compensation strategy, tools, training, and guidance. The team offers compensation strategy and program administration, targeted compensation and incentive plans, and innovative pay programs. We recently caught up with Dawn Ritterband, Senior HR Specialist in Compensation, to learn more about her and her team's work. They're a happy bunch!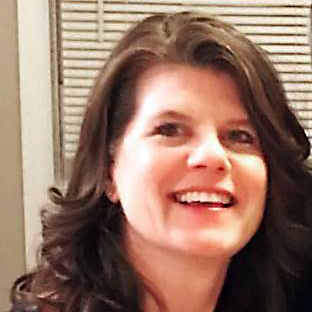 Please tell us about yourself.   
I was raised in Florida, went to UF and was an Occupational Therapist for a number of years prior to going back to school at VCU for a Master's in Health Administration.  After that I worked at Martha Jefferson managing physician practices for about 12 years, and then decided to focus on a career in HR.  Now that I am at UVA and in Compensation, I have finally found what I wanted to be when I grew up!  I have two sons. Ben is a sophomore at Monticello High School and Max is a first year at good ole UVA!!!  Go Mustangs and go Hoos!  Oh, and I am nearing a very big "0" birthday.  Enough said!
Is there one project you've been working on that you're most proud of that directly benefited the UVA community?   
So much of what we do in Compensation ("Comp") offers an indirect benefit to the UVA community.  It is nice in many ways because it emphasizes that we really believe in the team approach and value our HR partners!  I love a good training project – from training the HR Solution Center regarding a particular compensation event, or the HR Business Partners on "all things current in Comp", to our very own Comp team members on offers or job evaluations – it is all something to be proud of. Making the HR team stronger and more equipped with information to solve issues, I believe, is a wonderful benefit to the UVA community.  
What is the most challenging part of your job? 
We do have to "push back" maybe more often than we'd like on certain requests. It is our job to look at things with the whole organization in mind, trying to maintain a level of consistency across UVA and understanding our need for financial stewardship as well as being market competitive for jobs, whenever possible. Those "push back" moments are not an easy part of the job and we continue to learn each day how to better handle all situations in a professional and collaborative manner.
What about the most rewarding part?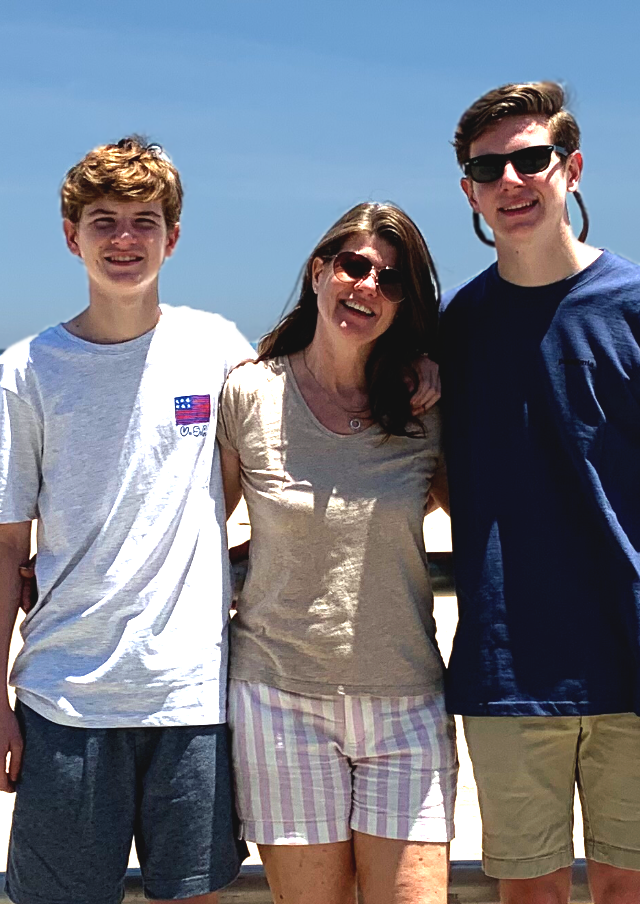 So many, what to choose!  I think the best part, honestly, is helping an employee with their pay – it may be explaining a pay change that is reflected on a team member's paycheck, helping the Solution Center to correct someone's pay, sharing knowledge with our HR Business Partners, or being able to let a manager know that a salary increase or bonus was approved for a team member they believe really deserved it. It is the best feeling to provide that positive one-on-one customer service experience and just to make someone's day brighter in that way!  
What changes have you been responsible for since the COVID-19 outbreak and mandate for returning to Grounds? 
Compensation has been a part of almost all COVID-19 related working groups.  We have also been responsible for helping HR determine which jobs need certain levels of training related to COVID-19, for updating our COVID-19 related financial mitigation guidelines, and for ensuring those guidelines are being followed.  
What are some takeaways you would love your UVA colleagues to know about HR Compensation?  
We are a group that loves what we do!  (I believe I can speak for the whole team when I say that ?) While there are times that we have to say no, I believe we always work hard to provide alternative options, and we are always here to answer questions and help in any way possible!  Because compensation matters and can be sensitive and complicated, we believe in being very approachable so that our HR partners feel empowered to ask questions and to share what they have learned from us.