Meet Leslie Pierce, Director of Employee Relations
---
UVA HR Employee Relations works with various stakeholders (FEAP, EOCR, General Counsel, UPD, etc.) across Grounds in an effort to create and maintain a fair and equitable work environment. Meet Leslie Pierce, Director of Employee Relations.
Please tell us about yourself
I have been in HR for over 20 years. During this time,  I have served in numerous roles in various HR Functional areas including Recruiting, Employment, HR Information Systems, Benefits, Affirmative Action/Equal Employment Opportunity, Diversity and Inclusion, HR Administration, and I served as an HR Business Partner. Prior to joining UVA in 2018, I served as CHRO for Georgia College and State University. I have experience working in a variety of industries including higher education, banking, healthcare, and corporate America.  
What guiding principles do you hold as an ER representative when dealing with employees?
My guiding principles include integrity, fairness, accuracy and respect for the process and all individuals involved.
What is the most challenging part of your job? The most rewarding?
The most challenging part of my job is the unknown. Many ER matters are not clear cut and require the use of subject matter expertise, critical thinking skills and working knowledge of other functional HR areas in order to develop viable options to successfully resolve problems. We partner with other HR functional areas to address concerns in a fair and consistent manner.
The most rewarding part of my job is the variety of duties I perform, the projects and initiatives I have the privilege to work on, the skills and knowledge I have acquired working here at UVA, and the feeling I get when I am able to address employees' concerns and help them get a positive outcome. I also enjoy sharing information with my team members and others in an effort to support their growth and development.
Is there one project you've been working on that you're most proud of?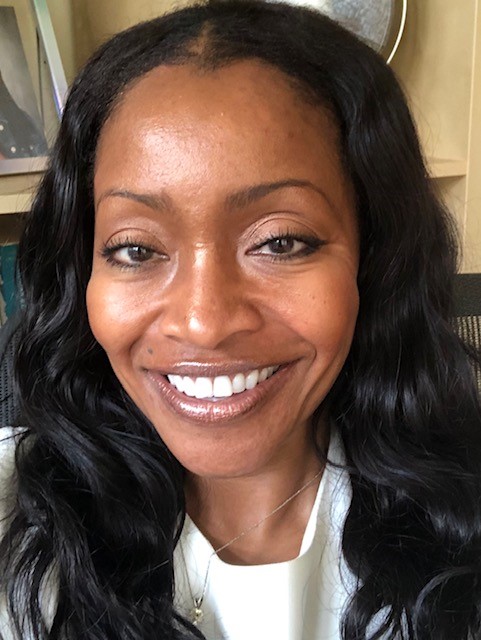 Yes, participating in the COVID-19 work streams alongside my peers, colleagues and HR Leadership within UVA HR. We did some incredible work in a very short period during unprecedented times and circumstances. We came together as a team, put our minds together, and successfully met our goals. I am proud to work here at UVA and to be a part of this incredibly talented group of individuals.  
How do you ensure fair and equitable service to employees? 
By educating, training and developing our ER team and employees, managers and stakeholders on related laws, policies, best practices, procedures and new developments/requirements. In addition, I take into consideration past practices, historical data, and mitigating circumstances. I review unique situations on a case-by-case basis to ensure all viable options have been explored. 
Has working in Employee Relations changed your processes or methods for problem solving?
I have to say yes. I have been doing this type of work for many years, and I find that I analyze everything! It's just a part of who I am and how I operate. When asked a question or faced with a challenge, my mind immediately starts thinking of viable solutions and the best way to achieve a positive or the best possible outcome under the circumstances. Working in ER, you have to consider the worst possible outcome and be prepared to defend your decisions/actions.  
How has your work changed because of the COVID-19 pandemic?
We were challenged with identifying and implementing new strategies to address the impact COVID-19 was having on our business operations, which still continue to evolve. We had to comply with new and modified COVID-19 related laws, policies, an increased demand on unemployment resources, and other situations that impact our work. And we adapted to these changes while still preforming our regular job duties, which include providing ER support, services and resources to our employees, customers and stakeholders. And, like most faculty and staff across Grounds, we are working from home and doing our best to have a work/life balance.
What are some takeaways you would love your UVA colleagues to know about Employee Relations?
ER work is cutting-edge, exciting, thought-provoking, rewarding, challenging, and can be stressful at times. We have a huge amount of responsibility and risk associated with the situations and matters we are involved in. At the same time, we have an extraordinary team of stakeholders that assist us and help us make fair and equitable decisions.  
Do you encounter cases of structural injustice in your work, and if so, how do you address it?
We encounter all types of situations that we then investigate to find the facts and make a determination on how best to address them. As needed, we make cultural, procedural or policy recommendations, based on the findings, to address concerns.  
What would you like to see different at UVA in light of the recent racial unrest and structural injustices brought to the surface for public discussion?
In the words of the great Spike Lee, "Do the right thing." If we behave in an ethical manner at all times and treat all individuals with respect and dignity, regardless of their race, color, gender, socioeconomic status, etc., we will be just fine. In my opinion, we should lead by example, hold each other accountable, stand up for what is right, and learn to value our differences. I think we will find that we have so much more in common that we may be missing out on, such as friendships, opportunities, and making the world a better place for all.  
What's something you wish people knew about you that most don't?
Based on my role, I think people may perceive me as having a tough exterior and may not see me as being a compassionate individual. Although the work I am tasked with performing may be unpleasant at times or require me to have difficult conversations with individuals, that does not mean I do not sympathize with them and their situation. I am a very sensitive, caring person.  In order to perform my job to the best of my ability, I strive to maintain integrity and act in an ethical manner no matter the situation. I am true to my core values and I take my job responsibilities and professional reputation very seriously. I do my best to represent myself and UVA in the best possible manner.  Please give me grace, as I am a work in progress! ?