Go For Gold Fall Physical Activity Challenge
---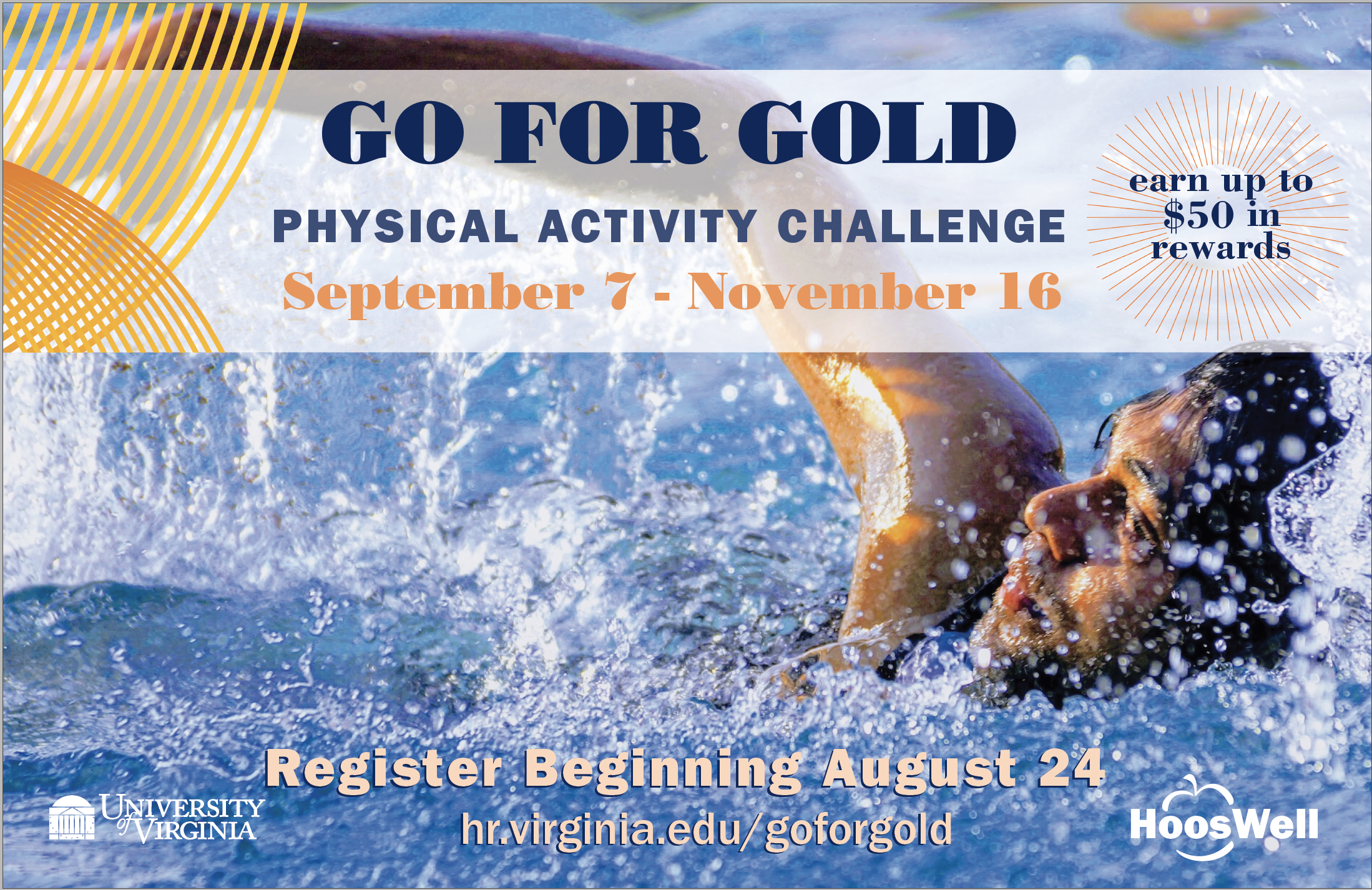 The Hoos Well "Go for Gold" physical activity is open to all employees and spouses enrolled in the UVA Health Plan.
Register between: August 24 - November 16
Challenge dates: September 7 - November 16
You can register in the Hoos Well portal.
This friendly, team competition promotes activity and healthy lifestyles within the UVA community. With daily activity tracking you can earn up to $1 a day for up to 50 days of the challenge for a maximum of $50 in gift card rewards toward your annual reward maximum of $500. "Physical activity" can include walking, yard work, lifting weights, and many other options.
Join a team or create a team today!
All rewards are considered taxable income and must be redeemed by 11/30/2020. You must be an active employee on the UVA Health Plan and earning a paycheck at the time of redemption. Grant-funded postdoctoral fellows, retirees, COBRA enrollees, and their spouses in the UVA Health Plan are not eligible for monetary rewards.