Meet Our Team
---
Organizational Development
Wayne Woodson, MA ABS
Senior Organizational Development Consultant | wew2k@virginia.edu | 434.981.0510
Wayne is a senior level consultant that has influenced decision-making and change in many industry-leading, forward thinking organizations over the past 25 years. His success is directly related to providing organizational assessments, executive coaching, leadership development, goal development and building strong, honest relationships.
---
Tyler Christesen, MBA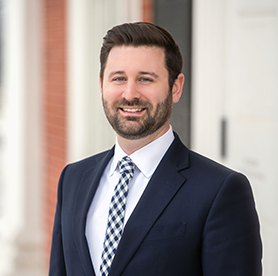 Organizational Development Consultant | tc7vc@virginia.edu | 434.872.3739
Tyler is an Organizational Development Consultant with experience in the academic healthcare and corporate sectors and a passion for developing programs and interventions that support employee engagement, culture, and talent development. Tyler holds a Bachelor's degree in German Language from the University of Mary Washington and an MBA with a focus in Leadership and Organizational Change Management from Pepperdine University.
---
Raymond Brown, M.S.Ed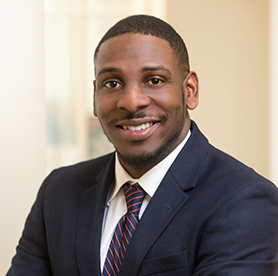 Organizational Development Consultant | rab2ct@virginia.edu | 434.981.9672
Raymond is an organizational development consultant with experience in academic health care, higher education and non-profit organizations. He earned a master's degree in human resource development from James Madison University and holds several professional certifications. As an experienced facilitator and consultant, Raymond specializes in the areas of employee engagement, change management, leadership development, team development and training delivery. Raymond also serves as a local community leader and a professional speaker. His passions outside of work include loving his family (wife Sarah and his children Makenzie, Roman, Briella and Zion) and serving at his local church mentoring men and married couples.
---
Anne Williams, MA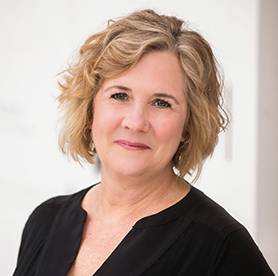 Organizational Development Consultant | aw8p@virginia.edu | 434.995.8210
Anne is an organization development consultant with over 25 years' experience. She works to help individuals, groups and the organizations flourish. She has worked in banking, accounting, homebuilding, insurance and most recently, health care. Anne specializes in leadership development, team development, positive psychology, and Appreciative Inquiry. She is the co-author of a book and several articles published on Appreciative Inquiry. Anne received a M.A. Degree in Industrial Organizational Psychology from George Mason University in Fairfax VA.She lives in Charlottesville with her husband and their very large rambunctious dog, Lola.
---
Learning and Development
Rose Markey, MA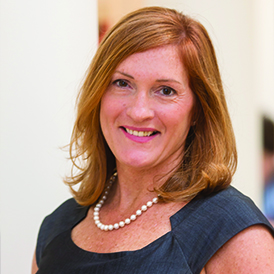 Senior Learning & Development Consultant | rem5x@virginia.edu | 434.243.2550
Rose is a Senior Learning and Development Consultant. Rose has 25+ years of experience in Human Resources in healthcare as well as higher education. Her background includes recruitment, compensation, employee relations, corporate training programs, curriculum design, and classroom facilitation. Rose is one of 700 global Certified Dare To Lead™ Facilitators. Rose also serves as a leadership coach and is an active professional speaker. Rose has earned several professional certifications and has a Master's degree in Management and Leadership from Liberty University and a Bachelor's degree in Health Care Administration from Ohio University.
---
Lisa Harris, MBA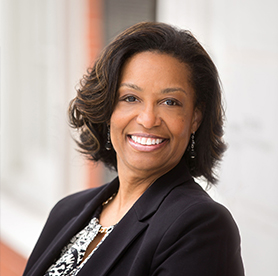 Senior Learning & Development Consultant | lah3js@virginia.edu | 313.587.5017
Creating a passion for personal and professional leadership transformation has been the brand identity of Lisa's career. Lisa has worked at Ford Motor Company, American Express, as an adjunct professor teaching business courses to undergraduate and graduate students, and owned her own business. Throughout her career she achieved business results, nurtured and built long-term relationships/partnerships, and developed leaders across the public and private sectors. She enjoys coaching, motivational speaking and working with young adults and college students. She has a BA from Hampton University in Hampton, VA and an MBA from Northwestern University, Kellogg Graduate School of Management, in Evanston, IL.
---
Ashley Felder, SHRM-CP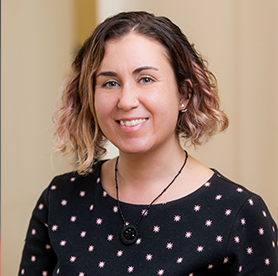 Learning & Development Consultant | awf9hd@virginia.edu | 703.963.7832
Ashley is a Society for Human Resources Management Certified Professional (SHRM-CP), qualified in the strategic design and facilitation of learning and development programs. Ashley is passionate about helping people with the challenges of managing their careers and facilitates learning experiences centered around dealing with workplace conflict, cultivating emotional intelligence, and improving strategies for workload management. In addition to facilitating course bundles and workshops about these areas, Ashley also leads the Exceptional Assistants' Network's educational cohort program, community service efforts, and annual conference.
In the classroom, Ashley often incorporates the work of Daniel Goleman, Patrick Lencioni, Korn Ferry's Leadership Architect competency framework, and the suite of Vital Smarts publications. Ashley also ascribes to her longstanding mantra of, "The class is not the thing." Her approach to facilitation is to start with the end in mind and to provide an opportunity for the practical application of what is being taught. The behavior change and skill practice that happens back in the workplace after attending a class is where the true difference is made. Ashley's goal is to provide her learners with a path to meaningful action.
When not in the classroom, Ashley enjoys running (slowly) for ridiculous distances, playing strategy-based board games (anything but Monopoly), and enjoying the plentiful wine of the Charlottesville area.
Ashley has over 10 years of human resource management and training experience in diverse environments including a Fortune 500 global retailer and a small, DC-based non-profit organization. Ashley earned a Bachelor of Arts degree in Women's Studies from University of Arizona, a certificate in Human Resource Management from George Mason University, and is currently pursuing a Master's in Adult Education from Point Park University.
---
Kate Belliveau, MS, SHRM-CP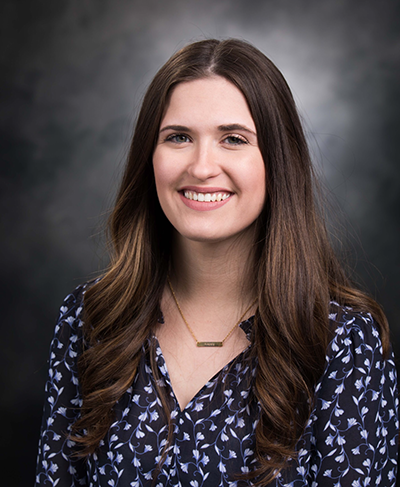 Learning & Development Consultant | kab5ce@virginia.edu | 843-593-3827
Kate is a Learning and Development Consultant and avid Ted Talk lover with a demonstrated history of working in the higher education industry. Her background includes onboarding, technical training, compliance, curriculum design, and the facilitation of learning and development programs. Kate is passionate about employee engagement and development and specializes in facilitating course bundles and workshops on topics centered around Collaboration, Managing Conflict, Healthy Dialogue, 360 Leadership Feedback, Women in Leadership, and Making the Leap from Peer to Manager.
Kate's training philosophy is to provide a safe space where diverse ideas can flourish, where learners can grow and develop as individual leaders, and where teams can develop and foster a positive culture that allows them to assess, align and evolve their capabilities and processes to optimize performance. As a professional, she strives to make sure the employees she encounters feel empowered to take their learning out of the classroom and continue making a positive impact among their team, at UVA, and in the community and beyond.
Her family and friends know Kate as an avid dog lover, Carolina Panthers football fan, and the family baker (banana bread anyone?). Kate is originally from South Carolina and being new to the area, she is currently on the search for her favorite vineyard and excited to call Charlottesville home.
Kate is a Society of Human Resources Management Certified Professional (SHRM-CP). She completed her undergraduate degree in Psychology at Winthrop University and her Master's degree in Industrial-Organizational Psychology from Valdosta State University.
---
Meganne Jeter, M.S.Ed, APTD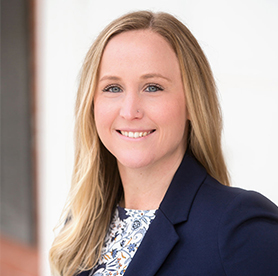 Instructional Designer | mnd3s@virginia.edu | 434.243.2551
Meganne is an Instructional Designer and lifelong learner. She is responsible for creating formal and informal learning solutions using a variety of methods. Her expertise is restructuring content with the learner in mind while incorporating an array of learning strategies, tools, and approaches to appeal to learners. She is focused on outcomes over content and interaction over questions, and aims to maximize both learner motivation and learner application. Meganne completed her undergraduate degree in Communications and graduate degree in Adult Education/Human Resource Development from James Madison University. She was also part of the Association for Talent Development's (ATD) first cohort for the Associate Professional in Talent Development (APTD) certification.
---