Partnering with UVA HR and UVA Health
---
Maria Terry joined UVA Human Resources first as an Employee Relations Consultant serving the School of Medicine and later as an HR Business Partner serving both the Medical Center and the School of Medicine. With her recent co-creation of Latinx Employee Resource Group, we thought this would be a good time to catch up with Maria and see how her career journey at UVA is going. Here's what we learned.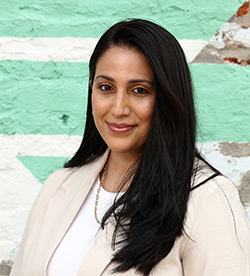 Please tell us about yourself.
As a Human Resources Business Partner, my mission is to support our leadership at UVA Health and the School of Medicine. It is essential that our leaders achieve their business goals and that our employee population can trust that they matter, and the HR Business Partner team is here to support them. We consult, collaborate, and help bring solutions to the organization. I'm an Army Veteran, having served in Iraq and supported soldiers across the United States, and I adopted my values from the military: loyalty, duty, respect, selfless service, honor, integrity, and personal courage. These values are part of my everyday mindset, and they influenced my decision to choose Human Resources as a profession.
They also fit in well with UVA HR's values of trusting in people, acting courageously, getting creative, and seeing things through. Our HR Business Partner team has demonstrated that over and over again, most recently by supporting Health Information Technology leadership through the unification of IT roles/functions, which entailed changes in the reporting structure and position titles. The team ensured that impacted employees felt supported and managers were equipped with the tools/information to make these changes.
Can you speak about how the HR Business Partner team partners with UVA Health to ensure team members can do their best work every day?
Our team worked with a cross-functional School of Medicine team and HR Compensation to complete profiles for Clinical Research Coordinators (CRCs), giving them consistency across entities and promotional opportunities. This helped stop departments from "stealing" CRCs and allowing CRCs to choose the areas they want to work in, knowing there would be consistency in their work and with the same compensation structure.
We also partnered with the Director of Transplant, Director of Staffing Resource Office, and HR Compensation to develop a supplemental incentive plan to relieve inpatient and ambulatory areas seeing high turnover. And we recently worked with the Advance Practice Provider (APP) Director and Health System IT to provide early access to training for new APPs. These are just a few of the ways that the HR Business Partner team partners with the UVA Health System to ensure they can do their best work every day.
What is the most challenging part of your job?
The "Great Resignation" has significantly impacted the UVA Health System, and it's challenging when our leaders can't fill their vacancies. To address this challenge, our HR Business Partner team worked with multiple areas in the Medical Center and HR Recruiting on the "Earn While You Learn" programs to act as a recruiting and development tool for hard-to-fill positions. We've also worked with nursing leadership to create a Traveler Nurse Conversion package for travel nurses to become UVA employees, to retain good workers at UVA Health and reduce costs associated with using travel nurses. In 2020, we worked with nurse leadership to redeploy inpatient nurses to ambulatory areas; this also helped with filling vacancies.
What about the most rewarding part?
The most rewarding part is when our leaders accomplish their goals. It feels great when a project is complete, and it benefits both the employees and leadership. It is rewarding when you know your contributions help the broader UVA community. The Earn While You Learn and the Travel Nurse Conversion programs are two examples of this.
Is there one project you've been working on that you're most proud of that directly benefited the UVA community?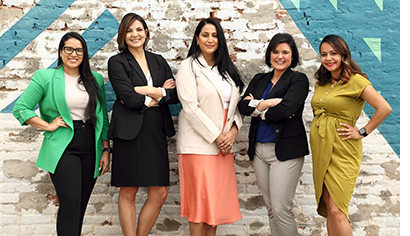 When I joined UVA HR, I had the opportunity to join the UVA HR DEI Committee. UVA HR DEI was a newly formed group within the Human Resources department comprised of HR team members from different centers of excellence. We began to work on educating and celebrating diversity and inclusion. Amid this work, I realized that it would be great to have an affinity space where I could connect with others who share my same values and experiences within the organization as a Latina. The Division of Diversity and Inclusion provided the opportunity to create the first-ever Latinx Employee Resource Group. I was introduced to two other amazing Latinas, Lucy Montalvo and Catalina Piatt-Esguerra, and quickly we began our meetings and discussions on creating this employee group. On May 4, 2022, we officially launched our group with the support of the Division for Diversity and Inclusion (two additional launch events are scheduled for May 11 at UVA Health and May 13 online).
The Latinx Employee Resource Group will actively engage in working to recruit, welcome, and retain Latinx employees across Grounds through resource sharing, social events, and positive networking opportunities. In addition, its members will work to foster a more inclusive environment for all Latinx members of faculty, administration, and staff. Finally, its members will also build networks and engagement with the Latinx community around Charlottesville and the surrounding areas. It is a project that we are so proud of, and we understand that it is an excellent opportunity to find community and learn from one another. Some new Latinx faculty who came to our event first shared that they felt like the only Latinx employee within their school. They are so happy to connect with others, get to know one another, and are excited to get to work at UVA and our community.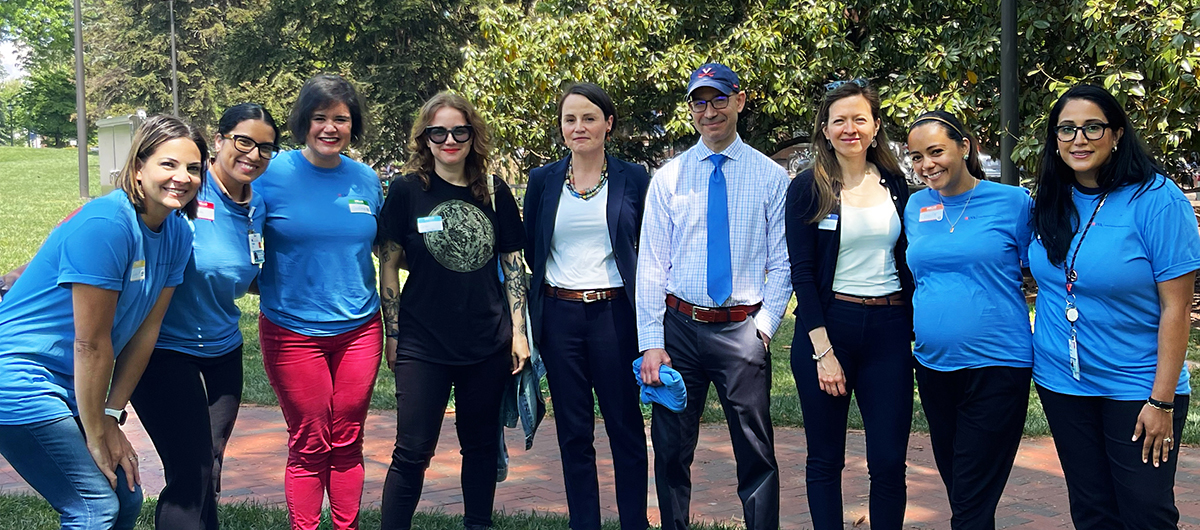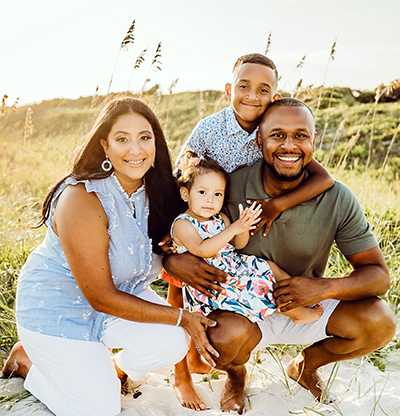 What are some takeaways you would love your UVA colleagues to know about the work you do?
UVA's Health vision is to be the nation's leading public academic health system and best place to work — while transforming patient care, research, education, and engagement with the diverse communities we serve.
Every day is an opportunity to contribute to this vision. This work is challenging and productive as you learn to navigate and support leaders from different backgrounds and specialties. Our team is incredibly dedicated and ready to step in when asked, and this is why I feel fortunate to be a part of it.