Facilities Management partnership with the UVA Health System
---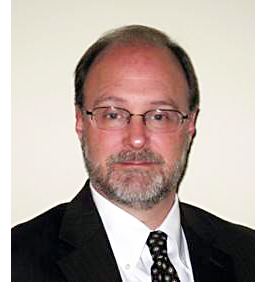 The UVA Health System Physical Plant (HSPP) is directed by Mr. Derek Wilson. Under Derek's guidance, leadership, and partnership, Facilities Management at the Health System ensures that all systems and infrastructure at the main Medical Center campus and at satellite clinical sites are fully operational so that clinical team members can reliably deliver the service and patient care that is consistent with the Health System's ASPIRE values. To maintain excellence in service and operations, HSPP employs well-established programs for preventive maintenance, corrective maintenance, major maintenance, and maintenance reserves.
Derek was recently nominated for Uteam Member of the Month. While non-Health System employees are not eligible for this award, we want to acknowledge and celebrate Derek for this nomination and share comments by those he works with that recognize him as being a valuable asset to the Health System.
The Department of Radiology & Medical Imaging hereby nominates Derek Wilson as Uteam Member of the Month, as an expression of our appreciation for his remarkable service to the Department and the Health System. Over the years, we have found Derek to be exceptionally responsive to facility issues, especially those that negatively impact our ability to provide diagnostic imaging and image-guided procedures for patients.
On one recent occasion we contacted Derek very early in the morning regarding a lack of chilled water supplying one of our MRI scanners. Derek responded to the page right away, diagnosed the problem, and identified that the service engineer failed to follow protocol. This allowed us to get things back up and running and correct the issue with the vendor in time to provide MRI imaging for the day. 
On another recent occasion, we had another chilled water issue in the hospital for which our Director of Inpatient Imaging texted Derek late in the evening due to a lack of on-site facilities resources. Again, Derek quickly responded to the call and secured the proper resources to fix the problem so that imaging services could continue. 
Just this week, there was an unanticipated water outage that could have been detrimental to CT operations in the hospital. Derek identified an issue related to a general contractor straying a bit off course as it related to the defined work and quickly dispatched resources to correct the issue. We very much appreciated Derek's transparency and his quick action to get the situation under control so that patient care could continue with minimal interruption.  
On each and every occasion, Derek is consistently prompt in his courteous, thoughtful, and positive responses. In our view, his work ethic and commitment to the organization never waiver and we are grateful that he serves the needs of our department and our organization.
He is a remarkable asset for the Health System – we actually think of him as a Health System team member, even though he's technically a member of Facilities Management on the Academic Division side.
Derek is remarkably diligent and focused on customer service – and, thanks to him and the team that he leads, the Health System is able to ensure that we can consistently meet patient care needs, even when what appears to be a disastrous event occurs. We are sincerely grateful for his service to UVA Health!
James R. Carnes, Administrator, UVA Radiology & Medical Imaging
Rich Hooper, Director of Inpatient Imaging, UVA Radiology & Medical Imaging