We Source and Hire the Best Medical Center Employees
---
The Talent Community of Expertise (COE) provides the planning, recruitment, development, growth, recognition, and workplace program and advisory services to help UVA organizations achieve their mission. Talent Recruitment recruits the best people to the University of Virginia, builds pipelines, and manages needed scalability of the workforce, with a consistent and positive employment experience across all employment types. We caught up with Kelly Riley, Medical Center Recruiter, to learn more about her work and its impact on UVA. Here's what we learned.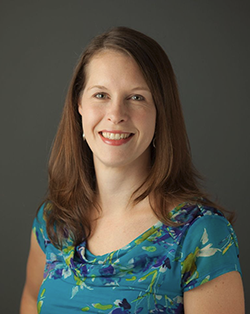 Please tell us about yourself.
Originally from Delaware, I went to Barton College in Wilson, NC, then moved to Charlottesville in 2012. I'm married to Mike, and have two children, Emma and Declan. I've been in recruiting for ten years, with the last five being at UVA. Prior to my recruiting work, I worked in advertising and marketing.
Is there one project you've been working on that you're most proud of that directly benefited the UVA community?
I cover the "Clin 1" recruitment assignment, hiring new graduate RNs to work throughout the Medical Center. We typically hire around 150 May new grads that start throughout the summer and early fall, and 60-70 December grads that start in the winter. It's a competitive interviewing process and the managers are extremely thoughtful in who they choose to extend offers to. Our commitment to hiring the best new nurses as they start their career is a benefit to both the UVA community as well as our Charlottesville community as a whole.
What is the most challenging part of your job?
Keeping all the candidates straight! Right now I'm working with BreAnna, Briana, and Brianna! Haha!!
What about the most rewarding part?
The most rewarding thing is definitely hearing the pure joy and enthusiasm in the candidate's voice when I extend their offer. They often squeal, some cry, and one girl even told me her mom might call to thank me! In a previous position I managed over 180 people and had to do a lot of employee write-ups. I came to UVA looking for something else because it was too emotionally draining. This side of HR is definitely a better fit for me!
How has the COVID outbreak impacted your and your team's work this year?
When the hiring freeze was implemented in the spring it gave us a little break from recruiting and allowed us to tackle some projects, which was great. Now we're back in full swing and busier than ever! I definitely miss seeing my team in person and leaning over to ask a quick question instead of sending an email, but we do lots of Zoom calls to keep in touch – department meetings and fun ones as well!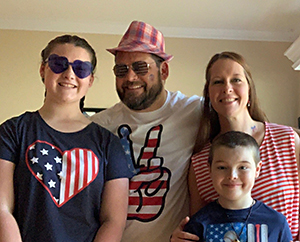 What are some takeaways you would love your UVA colleagues to know about Medical Center recruiting?
We are a very lean team, but not when it comes to creativity and teamwork.  We are always focused on process improvement and have cross-trained team members across the COE to enable flexibility and help meet the Medical Center's goals related to growth and expansion. The teamwork within the entire Talent COE is amazing!  We are all focused on the same thing …sourcing and hiring the best employees for all parts of the organization!