Know who advocates on your behalf
---
Mandy Eppard is part of the UVA Human Resources Total Rewards team. We caught up with Mandy to get to know her and learn how she partners within and outside of the UVA community to advocate on your behalf.
Please tell us about yourself and your work.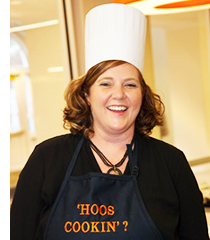 I am the HR Ombudswoman, and my work ensures employees and their families understand their health, pharmacy, dental, and vision coverage so they can do their best work every day at UVA. I listen to concerns or claims issues they may experience, ask a lot of questions, and partner with my Total Rewards team and our vendors to improve that experience. I love helping people, ALL people, and feel blessed that my role gives me the opportunity to strive to deliver positive results for my colleagues across Grounds.
My love for healthcare started early! I began working in healthcare as a teen volunteer at the age of 14, then eventually became a Patient Care Tech and Certified Nurse Assistant while attending college. I started within the UVA Health System in 2010 and began my current role within Human Resources in 2017.
Is there one project you have been working on that you're most proud of that directly benefited the UVA community?
I want to share two projects I'm proud of that I think our members would also appreciate! First, throughout the year I keep a "wish list" of items that members reach out to discuss -- things they wish we offered but don't currently. Though not all wishes become reality, it's exciting to me to see when one of them becomes a benefit. In the past few years, we have added coverage for in-vitro fertilization, as well as hearing aid and dermatology benefits -- all on my wish list! So that was gratifying not only for me, but for the many employees who have been asking for these benefits.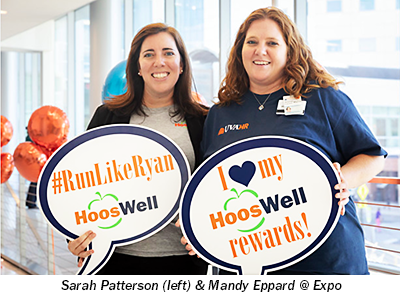 Second, the Total Rewards team partners not only internally with school, unit, and department leaders across Grounds to develop the Total Rewards package, but also externally with vendors to ensure the best service for our members. Recently, a member reached out with a concern about the timeliness of their medical supplies. The Durable Medical Equipment (DME) provider was not allowing a grace period between refills, stating they had to follow the scripts written and could not release the next shipment until after the time frame expired. This left members without supplies for a few days until the next refill arrived, which can be a dangerous cycle for some members. I reached out to Aetna, which quickly worked with the national contract department of this vendor, and the DME vendor was able to adjust their system to allow a 7-day grace period in between refills. Crisis averted! Another little win for our UVA colleagues.
What is the most challenging part of your job? 
We are required to comply with IRS Section 1.125-4 rules which restrict employees from making changes to their benefits except during Open Enrollment or within 30 days of a Qualified Life Event. We would love for our members to make changes whenever they feel that they need or want to, but the IRS does not allow that. No wiggle room there, unfortunately!
Who do you partner with to make better solutions or approaches for our Health Plan members?  
Employees will often add their newborn baby to their benefits within Workday, but the newborn may not show up within the Aetna system right away. When the bills start coming in from the hospital, they often reach out to UVA HR for help, and they are sent my way. I partner with UVA Patient Financial Services (PFS) to place a hold on the baby's account while we work with Aetna to get the baby added to the employee's health plan. Once the baby is active within Aetna, I connect back with UVA PFS to submit the claims to Aetna for payment. Then everyone's happy!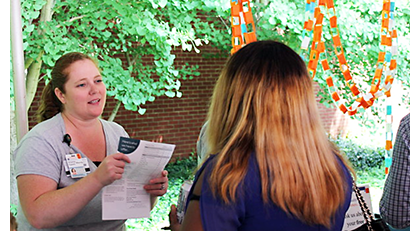 Another new partnership came about with area dermatology providers. When we first add a new benefit to the UVA Health Plan, we monitor claims carefully to make sure the benefit is providing the coverage appropriately. When we introduced the preventive dermatology visit this year, this was a first-time coverage for this specialty. We worked through coding to make sure preventive office visits were covered and any additional services or procedures during the visit went towards the member's cost share. I was able to connect with dermatology providers within our area, and they were patient with us in explaining their billing procedures and excited about this new benefit for UVA employees. We worked through the hiccups along the way and built a partnership so they could share issues, quickly review, and resolve to everyone's satisfaction.  
What are some takeaways you would love your UVA colleagues to know about the work you do?
I love to help anyone with any health, dental, vision, or pharmacy issues. I am committed to listening carefully and asking questions to understand the situation better. If the issue is private, please know you can share your information with me in confidence. Most of the work I do is a collaborative effort, with HR colleagues or benefits vendors. Resolutions or issues or changes to policy can take time, so patience is a virtue! UVA Benefits follows the medical necessity rules of each vendor when working through issues with them -- Aetna, AetnaRx, United Concordia, or Davis Vision.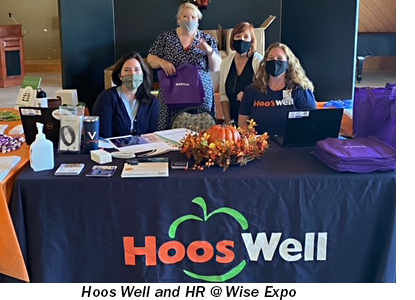 Our Total Rewards team does a lot of work behind the scenes! When people go to make Open Enrollment changes each fall, sometimes they accidentally add or remove a dependent, which is why we always stress how important it is to print out a confirmation of your benefits elections. The Benefits administration Workday team can pull a list identifying members who have removed a dependent, and we make outreach calls to them to confirm that the change was correct. While most tend to be correct, a few are mistakes, and we have been able to add the dependent back in before Open Enrollment closed. This is a simple example of our people focus, our values of getting creative and seeing things through. Any effort we can make to help employees in this way is a win for everyone. Just remember to print out your Open Enrollment elections when you've submitted them so we can help you if things go awry!