Rich Parella, Director, HR Service, UVA School of Medicine
---
Rich Parella recently transitioned from Sr. HR Business Partner with UVA Human Resources to a new role established in July 2022 as part of the reorganization of the HR Business Partner structure serving UVA Health. We asked him to talk about this transition and how his new role as Director of HR Service for the School of Medicine serves the UVA community.
Please tell us about yourself.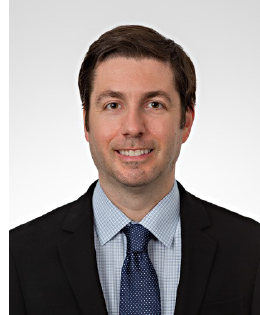 I am responsible for designing, evaluating, and executing key HR strategic initiatives that are aligned to the goals of the School of Medicine (SOM) and UVA Health.  
I'm fortunate to lead an extraordinary team of Business Partners that provide direct support to the School of Medicine's clinical and research departments. They serve as the direct line to those areas and ensure that the policies and procedures we implement at a School level meet the needs of the departments they support. In my role, HR provides me with the opportunity to have a direct impact on the workplace experience of our employees. As Director, HR Service, my team and I work every day to support SOM's leadership and its employees in meeting their operational and strategic HR objectives.
Is there one project you've been working on that you're most proud of that directly benefited the UVA community? 
During the pandemic, I had the opportunity to serve on the "Future of Work" team which reviewed the pandemic's impact on hybrid and remote work. Recognizing that workforce trends were changing, the group developed a series of recommendations that led to an updated workplace flexibility policy and flexwork agreement, as well as the creation of resources to support managers in accommodating remote and hybrid work requests. Implementing these changes had a direct impact on our employees and provides another benefit to help UVA recruit and retain the best talent available.
How does your work align with HR's values or principles?
If you think of HR's values of Trust in People, Act Courageously, Get Creative, and See It Through, you will recognize them throughout our work. My team and I need the support and trust of both the areas we support as well as with the internal HR communities of expertise we engage. We need to ensure that what we do aligns with our policies and principles. We must be creative in our work and collaborative in our partnerships in order to solve our customers' problems. With the projects we lead, we need to ensure that we "see it through" and guide them over the finish line.  
What is the most challenging part of your job?
Medicine is a fast-paced industry, which means that our departments are constantly changing and expanding. We need to anticipate their needs and be proactive in recognizing trends that we can work to address. 
What about the most rewarding part?
I had a conversation recently with a clinical faculty member in the SOM that helped reinforce how important our work is. At the beginning of the meeting, which was to discuss an HR issue the department was dealing with, the clinician remarked that he may appear tired because he had performed an intensive surgical procedure the day before. To me, that comment really reinforced the value that HR provides. We in HR work tirelessly to support our faculty and employees so that they can focus on critical, life-saving practice and groundbreaking research. That, to me, demonstrates why our job in HR is rewarding.
What are some of the challenges your group has identified within UVA Health, and how has your team been addressing them?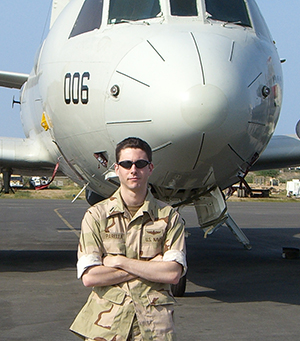 SOM is a very unique organization. The school and its employees are affected by both Academic and Medical Center processes, policies, and procedures.  As a result, our team needs to coordinate across a lot of different areas to address issues that arise. Internal standard operating procedures are a great way to ensure consistency in how we work, so we have really prioritized reviewing and developing them. For example, one of the bigger projects that my team is working on is the development of SOM compensation guidelines. The goal is to streamline the out-of-cycle compensation request process for staff in an effort to ensure departments are thinking proactively and strategically about compensation actions. This project is a collaboration between Compensation, SOM leadership, and HR Business Partners, and will result in an SOP that will standardize the request process. This is a win-win for all stakeholders.
What are some takeaways you would love your UVA colleagues to know about the work you do?
Being a former pilot, I love using the analogy that we are like an air traffic controller (credit Lori Willy). We have to be aware of the big picture, even when focusing on one specific area. It takes teamwork and coordination with our HR partners to get the job done. We keep a lot of planes in the air and help them reach their destination safely, even if there's a little turbulence along the way....
With our colleague Pamela Picard's recent passing, my team and I appreciate the outpouring of support we have received from across the HR organization and our UVA colleagues.  It was truly remarkable to see how we as a department have pulled together to support each other. Pamela was a tremendous colleague and friend, and her influence and impact on our team will continue to be felt for some time.