Celebrate Susanna's Contributions to UVA
---
Susanna Brent, Senior Director for Executive and Internal Communications for UVA Health, has served the state of Virginia for 30 years, 27 of which have been with UVA Health. As she nears retirement next month, UVA HR Communications asked her to reflect on her time at UVA and share insights from her experiences. Some of her colleagues also had a few words to say about Susanna, which you'll see below and in the right column!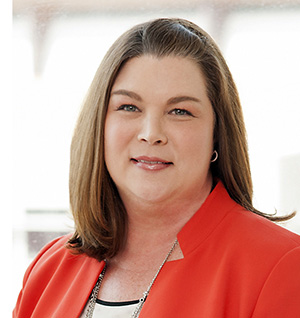 Please tell us about yourself.
Born at UVA and having grown up in Charlottesville and around UVA (my mother worked and retired from UVA Health for over 40 years), I have been passionate about this health system since day one.
It has been my absolute honor to serve in a variety of roles throughout this time, from HR to Marketing and Communications. In every role I have held in this organization, my primary goal has been to contribute positively to UVA Health, its patients and our teams — from recruiting to fill essential vacancies to finding a professional home for many (possibly thousands) of team members over the years; from building a communication ecosystem to support a growing organization and each team member, to evolving and protecting the UVA Health brand. All my work is done out of a true passion for this place and none of this work would have been possible without the amazing people who make up our UVA Health.
Is there one project you've been working on that you're most proud of that directly benefited the UVA community?
Over the years there has been so much work to be proud of here at UVA Health. From my early days as a recruiter/recruitment manager, it was so meaningful to identify top talent who could grow their careers here at UVA and contribute to the mission of our growing organization. I loved being a part of an individual's career journey and helping hiring managers fill critical needs on their teams. From time to time, I still run across a team member I recruited to UVA, which is a little cherry on top of my 12-year career with HR.
My subsequent years in Marketing and Communications have been full of highly rewarding initiatives. From evolving the UVA Health brand to developing a team member experience program (Uteam), I have been passionate about telling the stories and enhancing communications for and about our organization to numerous audiences including our team members, patients, families, visitors, consumers, referring providers, community partners, and more.
It would be hard to pick one project, because I am so proud of the many brand campaigns for UVA Health and UVA Children's that I have led or been a part of, in addition to the development and growth of all internal communications channels like UVA Connect. I am extraordinarily proud of the work we did to streamline and focus communications (through UVA Health Update and other channels) during the COVID-19 pandemic so team members could have a source of truth in such a stressful and rapidly changing healthcare environment.