Learn how to print out a confirmation statement of your benefit elections
---
Did you know?
You have the ability to generate your own PDF statements of any FINALIZED event in your benefits history. Please note that this function does not enable you to make changes to your finalized benefits elections.
Now that Open Enrollment has passed, you can generate a statement for yourself:
Log into Workday
Click your picture in the upper right corner
Click the View Profile
Click the Actions button
Hover over Benefits from the menu that appears, then click View My Benefit Statement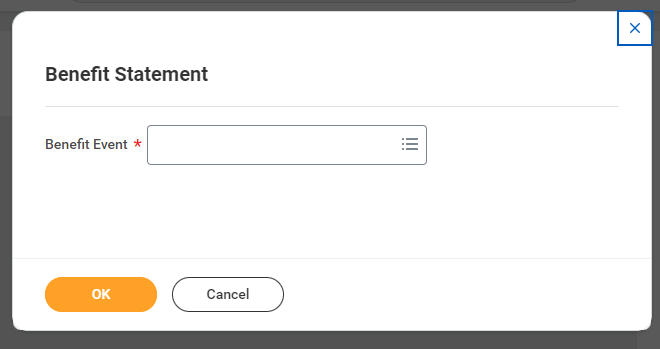 Select the Event for which you want to generate a statement. The most current event, probably "Open Enrollment Change: [[your name]] on 01/01/2024 - FINALIZED", will be at the top.
Select Print and then Download, and a PDF of your elections will download to your computer.