Register for the "Fit for Fall" Activity Challenge
---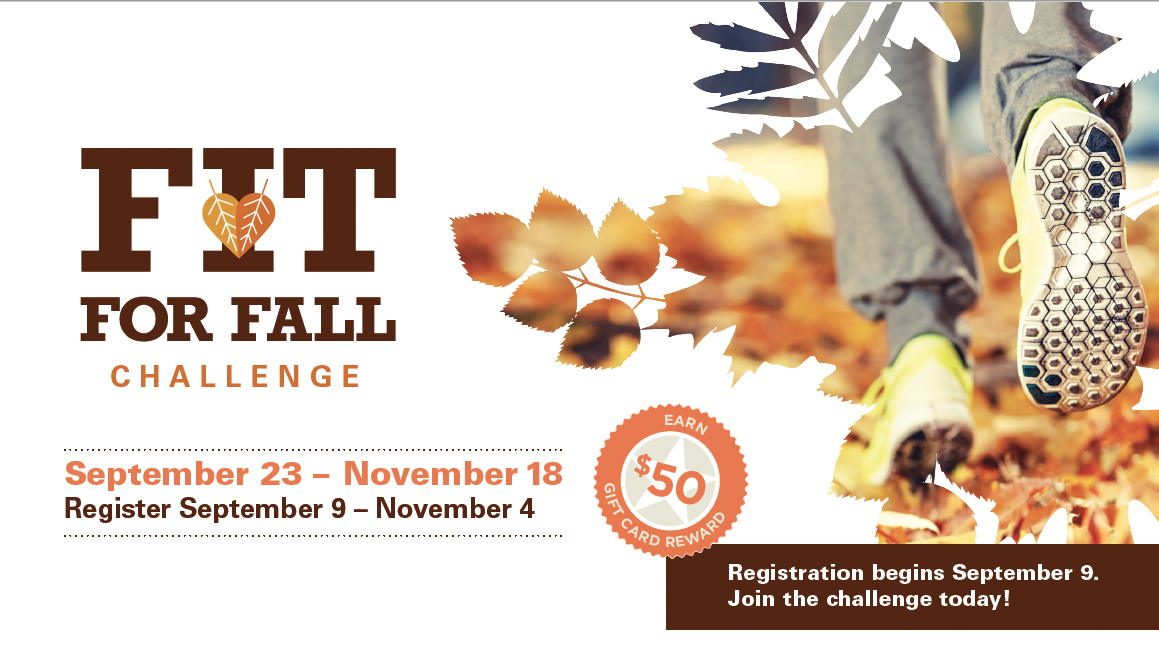 The Hoos Well "Fit for Fall" challenge begins September 23, 2019 and is open to all employees and spouses enrolled in the UVA Health Plan. You can register in the Hoos Well portal.
This friendly, team competition promotes activity and healthy lifestyles within the UVA community. Simply track 30 minutes of physical activity per day for 30 days during the challenge. "Physical activity" can include walking, yard work, lifting weights, and many other options.
After meeting the activity goal by November 18, you'll earn a $50 gift card!
Join a team or create a team today. Registration runs Sept 9 – November 4.
Register in the Hoos Well Portal