UVA HR Receives CUPA's National HR Excellence Award
---
UVA HR and the Ufirst project team are pleased to announce that they have received the College and University Professional Association for Human Resources (CUPA-HR) 2018 HR Excellence Award. This award honors transformative HR work in higher education from across the nation, and recognizes teams who provided HR leadership resulting in significant and ongoing organizational change within their institutions.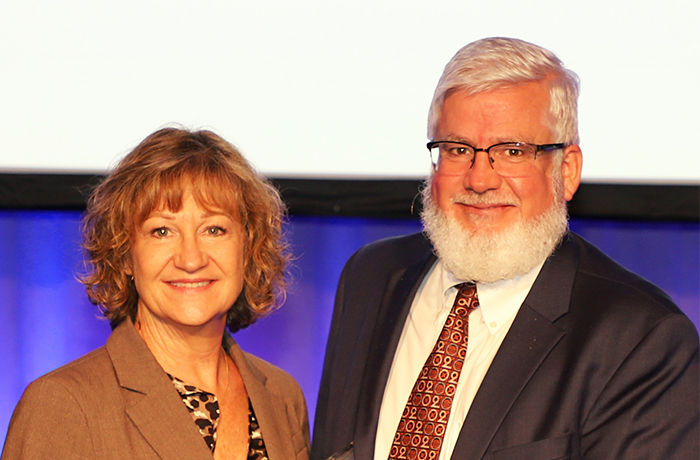 The Ufirst project reimagined and restructured how UVA's Human Resources organization functions to ensure a better employment experience across the entire university – the Academic Division, Medical Center, and University Physicians Group. The new HR, supported by a best-in-class technology platform, provides consistent, high quality and efficient services to the UVA community. It also enhances UVA's ability to recruit, hire, retain and develop top talent in support of excellence in education, research, patient care and public service.
Kelley Stuck, Vice President & Chief Human Resources Officer said, "It is a true honor to receive this national award, and for UVA to be recognized as a leader in higher education HR transformation with the goal of improving the experience of employees. It is due to the outstanding work of the Ufirst team, and all members of the UVA HR community, who have made this important initiative successful."
This was also a UVA-wide effort involving hundreds of people across the University who helped shape the strategy for the future of HR at UVA, and then participated in delivering that strategy. The success of this large and complex transformation is due to the collective efforts of those across the UVA community.
The Ufirst Project Executive Director Sean Jackson states, "The Ufirst Project is arguably the largest and most complex project that UVA has ever undertaken. We are extremely grateful to all who have worked with us to develop and implement a streamlined and cohesive HR delivery model supported by a state-of-the-art cloud-based system."
As part of the award, CUPA-HR is pleased to offer a $3,000 contribution to a University of Virginia scholarship fund. UVA HR has named the UVA Faculty and Staff Scholarship Fund as the recipient.