Get to Know Your HR Retirement Administration Team
---
Mary Carter is part of the HR Retirement Administration team at UVA. We thought you might like to know more about who manages your retirement benefits, so we caught up with Mary to get to know her and learn how she contributes to the UVA community through her work.
Please tell us about yourself and your work.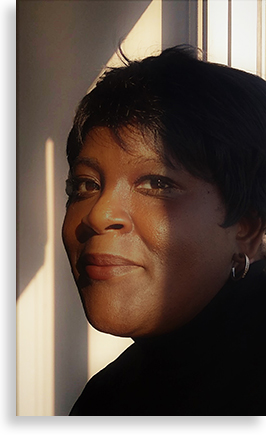 I am an HR Benefits Specialists on the Total Rewards team, specifically focused on Retirement Administration. I started with the University in 2017 as a temporary employee to support work in Oracle while preparing for the transition to Workday, then accepted a regular position as the VNAV Coordinator (myVRS Navigator employee record system), making sure employees' records were correct in the Virginia Retirement System, and joined my current team a year ago.  We are responsible for making sure newly hired employees choose which retirement plan they'd like to be in during their work journey at UVA, and that the choice is reflected in their benefits package. We also work closely with the retirement plan vendors - VRS, TIAA and Fidelity - and maintain our employees' files in their systems. I work mostly in the VRS database, downloading weekly enrollment and maintenance files and compiling end of the month data. Short-term disability, long-term disability, life insurance – all this information is based on what we input into the employees' accounts with the retirement vendors, so it's extremely important that all this information is 100% accurate. When you log into your Fidelity, TIAA or VRS account, you can see where you are with your retirement planning, and you want to feel confident that information is correct. That's what we do!
I really value saving for retirement! I've known people who didn't save and seen what the consequences of their decisions led to, and it wasn't pretty.  I really want people to understand their benefits, and to understand all their options beyond their basic retirement plan. It's also important to me to be very accurate. We manage 457 Savings Plan enrollments, which is a manual process, so accuracy is crucial. And I love the deep dive. If something is not working perfectly, I want to get the root of what's causing that so we can fix the problem. While I came to UVA somewhat by chance while looking for a part-time job in information systems, I love the environment and the people at UVA Human Resources. My team really cares about the financial health of our colleagues at UVA.
Is there one project you have been working on that you're most proud of that directly benefited the UVA community?
We took a lot of time and made a lot of changes to how Workday calculated VRS benefits in the background, and that required a lot of testing. Those changes allowed us to have less discrepancies between our data and VRS's data, which meant more accurate information for the employee. It took a lot of time but was very rewarding to see the end results for the customer. 
What is the most challenging part of your job? 
It very disheartening to see an employee with years of service in VRS come to the point of needing to request a refund of their VRS retirement funds before they're ready to retire. I'm a Charlottesville native, I know a lot of people, and it gets emotional for me when I onboard someone at UVA and determine they're not eligible for VRS's Retirement Plan 1 or Plan 2 because they took a refund previously without understanding the implications of taking that refund. When you leave to take another job and you're fully vested in your VRS retirement plan (fully vested means you have had at least 5 years of state service and you're guaranteed a pension when you retire), taking an early refund has severe consequences. If you take all that money out before you retire, you forfeit the money continuing to earn interest, you forfeit being able to be in VRS Plan 1 or 2 ever again, and you forfeit your years of service counting towards retirement benefits with a future job at UVA.
What about the most rewarding part?  
The exposure and partnerships with other HR Teams and our vendors (e.g., Payroll, Benefits and Leave, VRS, TIAA, vendors) has been wonderful. When I was a temp, my head was down in Oracle most of the time. After I started in the VNAV Coordinator position, I began to appreciate the bigger picture – how integral the HR teams and vendors are to each other in making sure the employees' benefits are administered properly.
What are some takeaways you would love your UVA colleagues to know about the work you do?
When you leave for another job, don't request a refund of your retirement account. Instead, allow the funds to remain where they are until you retire so they can continue to work for you, or roll them over to another retirement account. That keeps your options open for the future, whatever that may look like. You may return to UVA or to another Virginia state position, and you may then be able to return to your previous retirement plan if that worked well for you.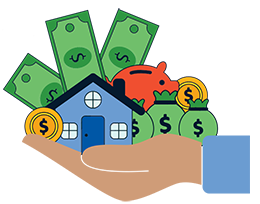 Even if you're financially strapped, take advantage of a 403(b) or a 457. You don't have to contribute the max every year; most people can't – but let it sit until you retire and that can help a lot. AND, UVA contributes to it, which helps doubly!
Invest a little bit of time in yourself by reviewing the information on the HR website about your retirement options. In addition, take some of the rewards-eligible webinars by Fidelity or TIAA. You'll learn so much from them, and they're free to you. You don't have to speak up, you don't have to answer any questions, and you're on with people from all over the US, not just UVA. If you're comfortable with taking about your finances with us in UVA Human Resources, we're also here to help you.
I'd like to see more people in the VRS Hybrid plans contribute the maximum of 4% into their plans. It's a defined benefit and a defined contribution plan. 4% goes to the defined benefit and 1% goes to the defined contribution. You have the option to contribute an additional 4% to the defined contribution (the hybrid 457). The sooner you start, the better! Even if you don't start right away, there are other avenues you can take with a company match. So, we have lots of great options for you to plan for your retirement, from counseling to retirement plans to cash match options by the University. Wahoowa!