Virtual Nutrition Offerings
---
Hoos Well offers opportunities to improve your nutrition and overall health, including the programs highlighted below. 
If you're interested in healthy eating, check out our collection of healthy food recipe videos!
One-on-One Virtual Nutrition Counseling Consultation: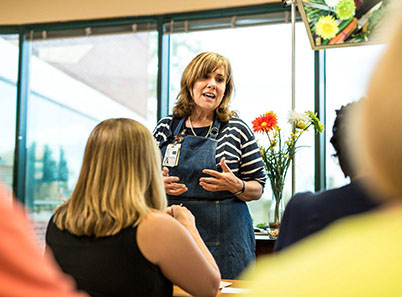 Employees & Spouses covered on the UVA Health Plan or UPG Anthem Health Plan receive one free, 60-minute virtual consultation with a Registered Dietitian each year! Follow up visits may be covered by your insurance and can be scheduled after the initial consultation. Visits will be conducted virtually until further notice. When scheduling, please specify that it is a Hoos Well visit.
Learn More and Schedule