New for 2021: Hoos Well Portal
---
BUILD A BETTER YOU
Hoos Well helps you live better and achieve your health goals with a fun and engaging mobile experience that delivers powerful resources right to your fingertips.
Who can participate?
Beginning February 1, 2021, employees and spouses enrolled in the UVA Health Plan or UPG Anthem Health Plan are invited to join.
Anyone up for a personal challenge? Once you're signed in, be sure to invite your coworkers to join in on the fun!
GETTING STARTED
You're registered and signed in—now what? Begin by completing activities to build healthier habits one day at a time. Here are a few options to help you get started.
Health Assessment
The Health Assessment asks questions about your current health status and well-being habits. Once completed, your responses will be analyzed to generate a health score, show your health risks, and provide practical tips to help you improve. Complete your assessment by visiting Health.
Pillars and Topics
Looking to reduce stress, increase your energy throughout the day or find the motivation to continue progress toward your well-being goals? The Pillars and Topics section can point you in the right direction, providing quick access to many helpful tools and resources.
Nutrition Guide
Do you enjoy meat and potatoes, whatever's convenient or do you indulge in sweets? Whatever you fancy, there's more than one way to eat healthy. Access the Nutrition Guide to choose your eating profile, and we'll serve up plenty of tips and recipes to help you find healthy and delicious options.
Sleep Guide
Sleep affects nearly every aspect of your health—from your mood to your ability to concentrate, and even your immune system. When you sleep better, you feel better. That's where our Sleep Guide can help. From here, you can track your sleep patterns and discover tips to help you improve.
Next-Steps Consult®
Take 15 minutes to talk with a health guide. They'll review your Health Assessment results with you, answer questions and offer ideas for activities that best fit your needs and goals.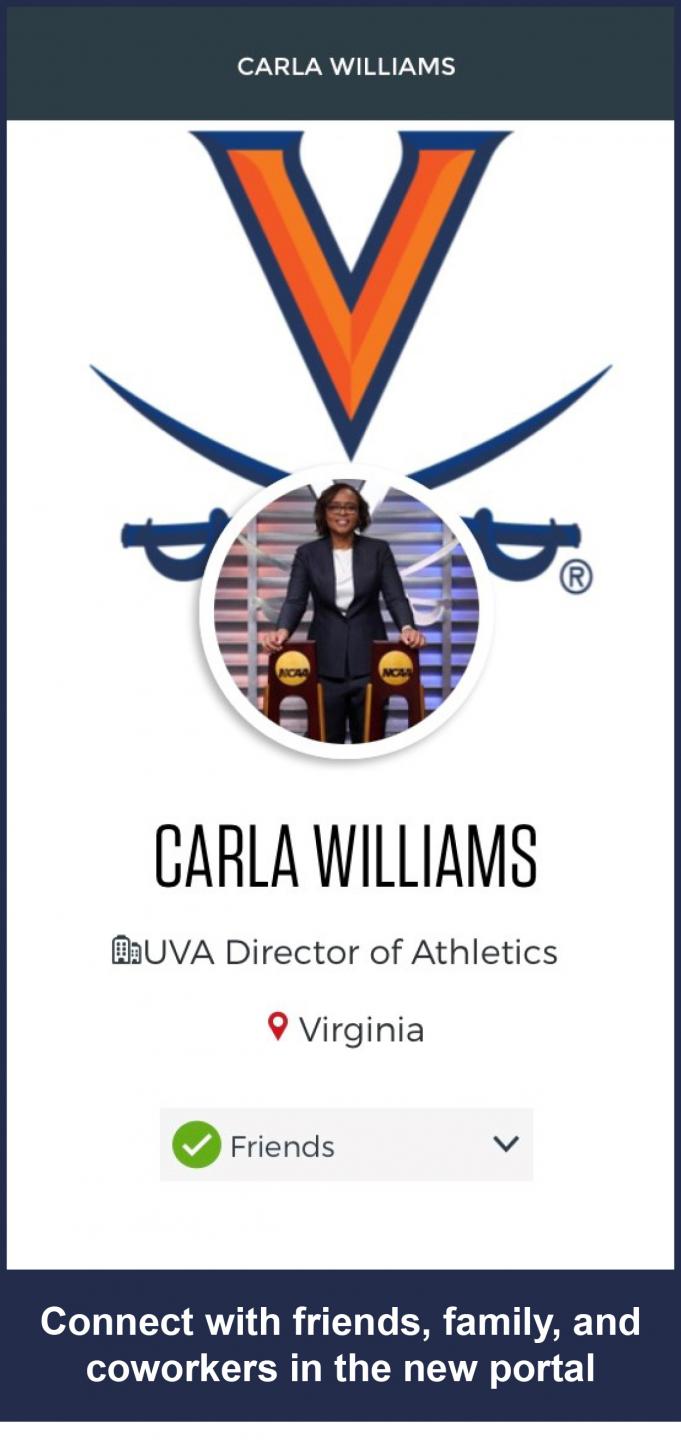 ADDITIONAL ACTIVITIES
Prioritize and personalize your experience by engaging in resources to help improve your wellbeing:
Daily Cards: Get helpful tips that are relevant to your current interests and goals.
Journeys®: Make simple changes to improve your health, one step at a time.
Challenges: Team up or go head to head to challenge your coworkers and track healthy habits.
Social Groups: Discuss your favorite hobbies and find a like-minded community to support your healthy changes.
Healthy Habits: Select healthy habits to work toward, and track your progress every day.
HOW TO REGISTER
Details coming soon! You'll be able to register with just a few quick clicks on February 1.
PERSONALIZE YOUR EXPERIENCE
Set your interests to get personalized well-being tips
Choose your email preferences
Connect an activity tracker
Upload a profile picture and add friends
Keep your eye on this page and follow Hoos Well on social – we'll be sharing details on the transition and sneak peeks of the new portal. Follow us on:
If you have any questions, reach out to the Hoos Well team: Hooswell@virginia.edu
Learn more about earning rewards in 2021