Healthy Minds @Work
---
As part of our commitment to the long-term well-being of UVA faculty, staff, and team members, Hoos Well is excited to offer the Healthy Minds @Work program to all UVA employees. Spouses enrolled in the UVA Health Plan or UPG Anthem Health Plan may also participate.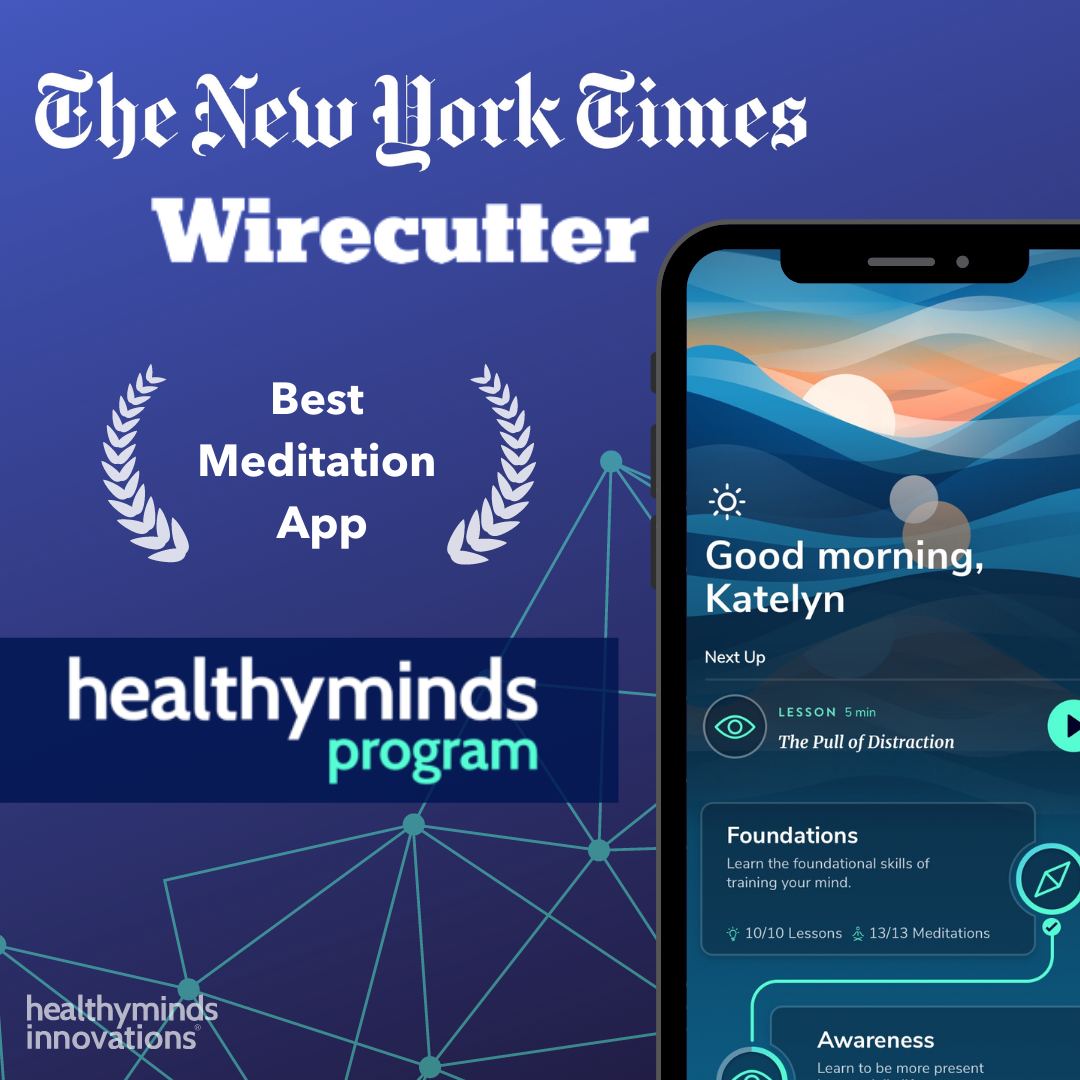 Healthy Minds @Work is an evidence-based, easy-to-follow program featuring scientific podcast-style lessons, guided meditation practices, personalized well-being reports, and a customizable mobile app that is easy to follow and designed to fit easily into your daily life. It is a personal guided journey through the science of a healthy mind, built by neuroscientists and designed to teach and measure skills associated with emotional well-being. Read on to learn how you can join your teammates in training your mind, improving focus, reducing burnout, boosting resilience, and bringing more purpose to your life and work— all in only 5–10 minutes a day and at no cost to you.
How to participate in Healthy Minds @Work
Go to the Healthy Minds Portal to create an account and verify your email address. Important: Use either your UVA email address or the email address that is associated with your account in the Hoos Well portal, to ensure that you receive your rewards for the Challenge (see below for details)
Take the Well-being Assessment in the Healthy Minds Portal. 
Download the Healthy Minds Program app from the App Store or Google Play
LOGIN to the Healthy Minds Program app using the account information from Step 1 above (do not SIGN UP again)
Hoos Well reward
UVA employees and spouses on the UVA or UPG Health Plan can earn a $50 reward for participating in the Healthy Minds @Work 30 Day Challenge. You may begin this Challenge at any time. Please note: 
In order to receive your reward, you must complete a self-assessment after completing the challenge. This self-assessment will be available in your Healthy Minds Portal 30 days after you began the challenge.
It can take up to two (2) weeks from the time you complete the post-challenge self-assessment to receive the reward in your Virgin Pulse account, since issuing the reward is a manual process. Thank you for your patience with this process.
Learn more about the Reward-Eligible 30-Day Challenge
Create your Healthy Minds account and get started today!
Read outcomes and quotes from your UVA colleagues who have completed the Challenge